Legalcommuntity Corporate Awards 2018
Gatti Pavesi Bianchi wins the awards "Firm of the year" & "Lawyer of the year ECM"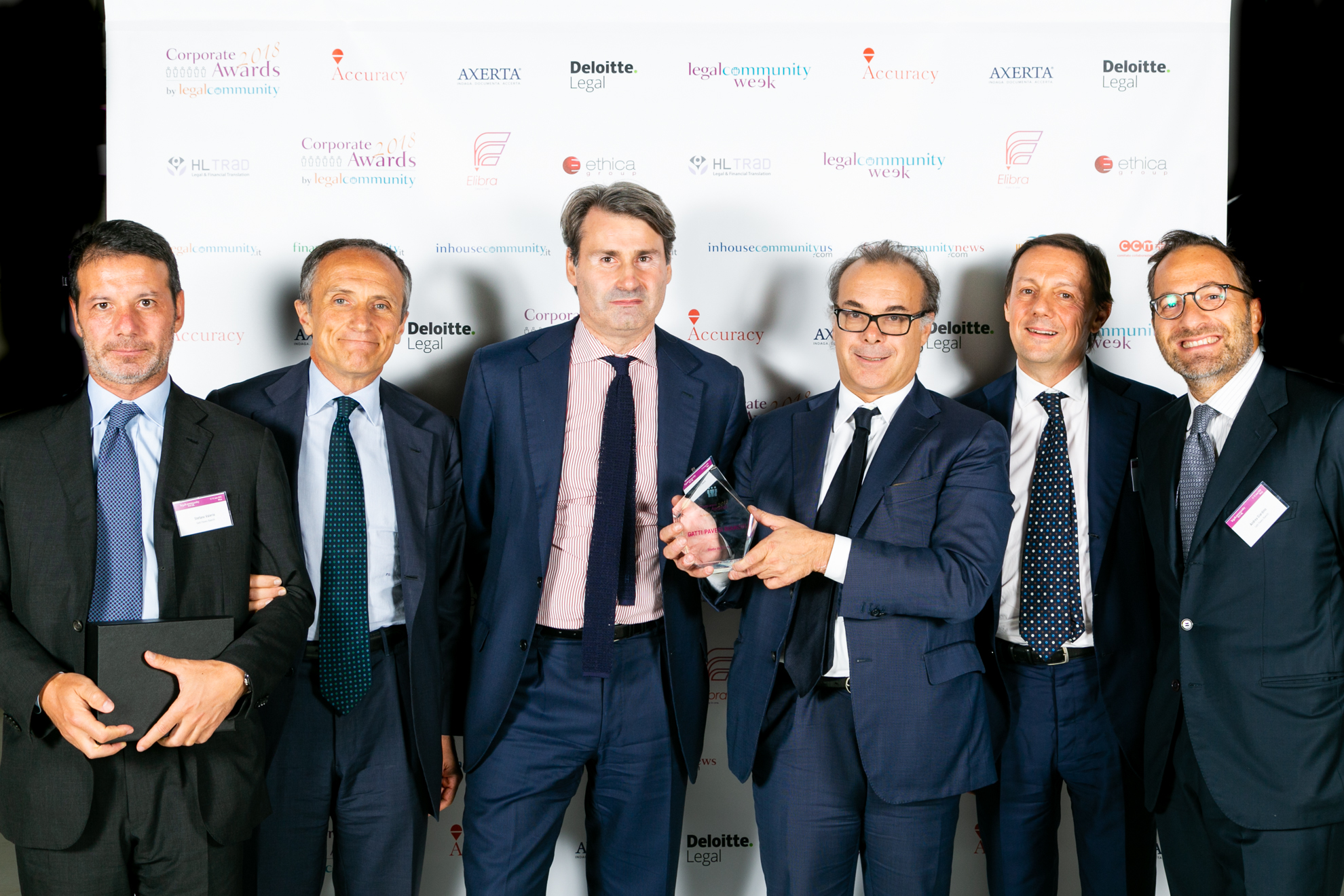 During the Legalcommunity Corporate M&A Awards 2018, Gatti Pavesi Bianchi won the prestigious award "Firm of the Year".
The committee has reported that "It is the Firm that has collected the highest number of mentions from clients and peers. With their cross-cutting expertise of the highest level they have been involved in the most relevant transactions of the year."

In addition, the GPB partner, Stefano Valerio was awarded "Lawyer of the year Equity Capital Markets".
They said: "He has a reputation of high profile and the operators place him among the undisputed leaders of the ECM sector. His track record associated with the establishment of new SPACs is unequalled."