03.07.2019 | Acquisition contracts
Common practices in the Italian market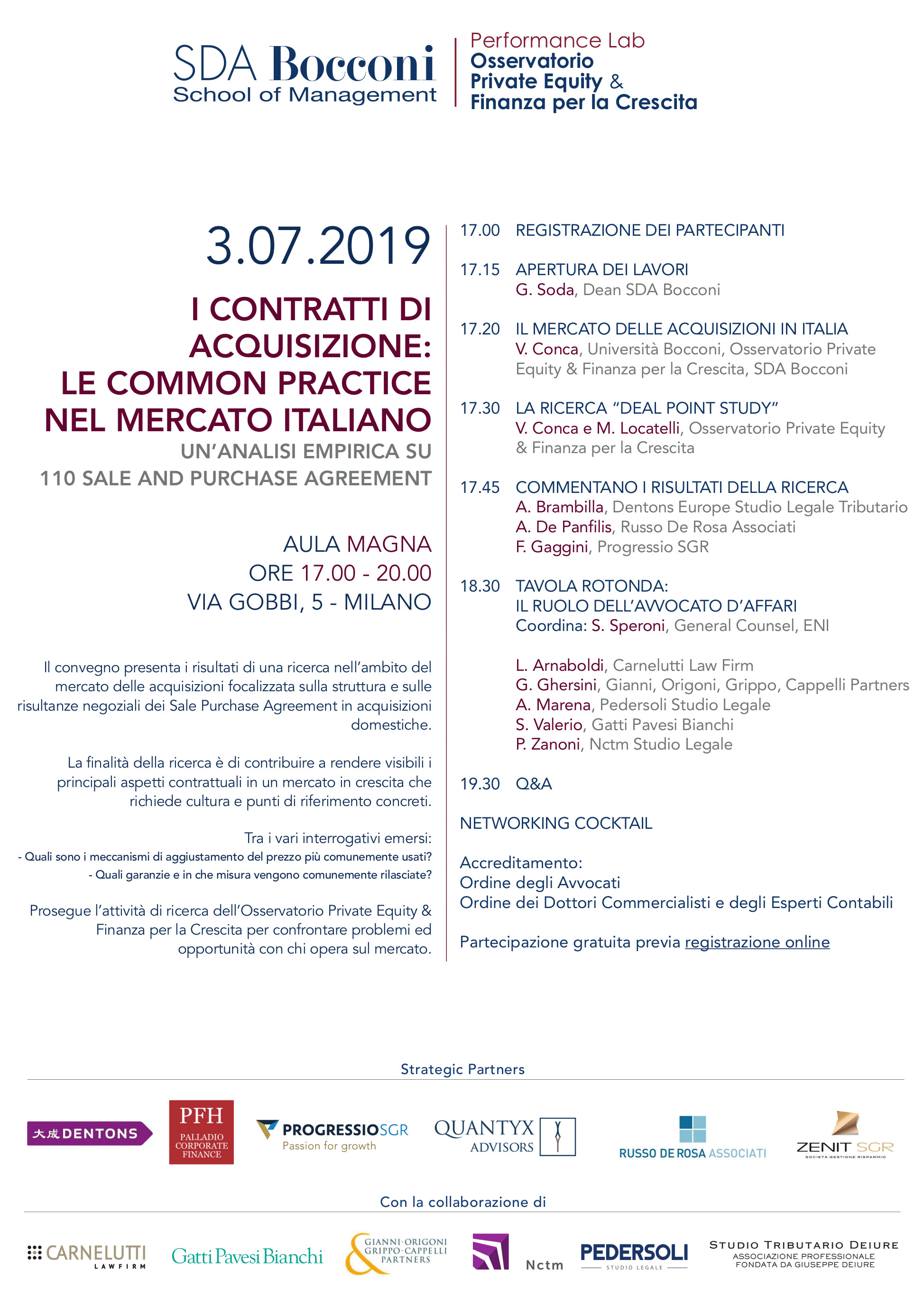 Gatti Pavesi Bianchi sponsored the research of the " Performance Lab Osservatorio Private Equity & Finanza per la Crescita " of SDA BOCCONI followed by the conference entitled "Acquisition contracts: common practices in the Italian market an empirical analysis on 110 sale and purchase agreement ".
The purpose of the research is to help make the main contractual aspects visible in a growing market that requires culture and concrete points of reference.
Among the various questions that emerged:
– What are the most commonly used price adjustment mechanisms?
– What guarantees and to what extent are they commonly issued?
3 July 2019
AULA MAGNA
H 17.00 – 20.00
VIA GOBBI, 5 – MILAN